WRC Sweden
Almost as soon as I got off the ferry and started to drive towards Karlstad I received an email that said that Rally Sweden might be canceled because of a lack of snow and muddy roads. I wasn't sure if I should go home or drive on. As I had nothing better to do, I drove to Karlstad and hoped that the rally would go ahead as planned.
As I arrived at the hotel - a big, typically Swedish house next to a lake - I called the hotel owner and asked if it was the red house with the blue door. The short answer was yes and that he would come outside to meet me. After a few minutes a guy came outside and said that he was expecting me to arrive the following day but that I could settle in today if I wanted to.
I dragged everything into my hotel room, paid for my stay and was going to put my phone down on the desk when it rang. It was the hotel owner. "Hello", he said, "we are waiting for you, where are you?" Explaining that I was on the second floor where he just guided me was a bit strange, and then the laughing started and he said that I was at the wrong hotel! I dragged all my gear back to the car, asked for the money back and started to look for the right hotel. A great start to Rally Sweden!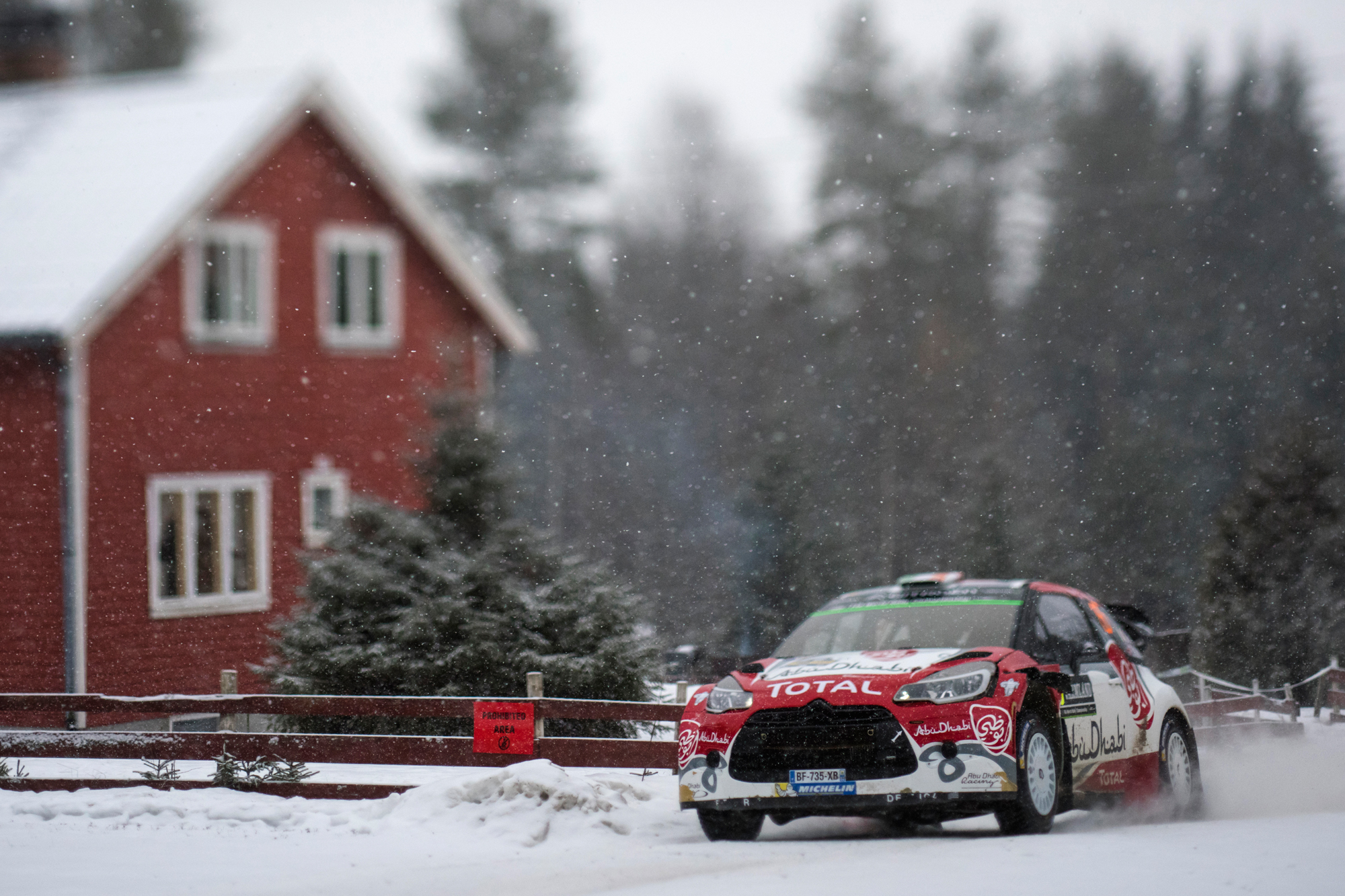 Nikon D810 : Tilt-Shift 85mm : 1/3200 sec; f/2.8; ISO 1250
Things didn't really get better after that. After driving trough some stages where I was afraid to stop because of possibly getting stuck in mud, I came to some stages that were very slippery with icy roads. At the end of one of the Norwegian stages I was not able to drive my car up the hill and had to opt for the closest exit road. At the end of the road, almost on the highway, was a downhill section with a locked gate! Getting back up the hill was impossible. I tried everything. I tried putting branches under the car and all kinds of different things but nothing worked. There was no reception on my phone to call the number on the gate and ask for the code so I went for a walk to find signal. After a kilometer there was an electrician who didn't speak any English, but after a few minutes of theatrical performances, he wrote "1945" on the ground. A bit of a funny number for a gate lock, but it worked and I could continue with my recce.
Luckily, the weather got colder and some snow fell so the rally did go ahead as planned - albeit with some cancelled stages. Fewer stages meant that I was limited with options for what I could do, but nevertheless managed to get some shots that I was happy with.
This was the first time I tested out the laser triggers. I placed a camera on a tripod and attached lasers on a bridge. When a car passed or somebody crossed the bridge I had evidence of it. At the same time I was shooting 200 meters away on a corner where I could get some nice action shots.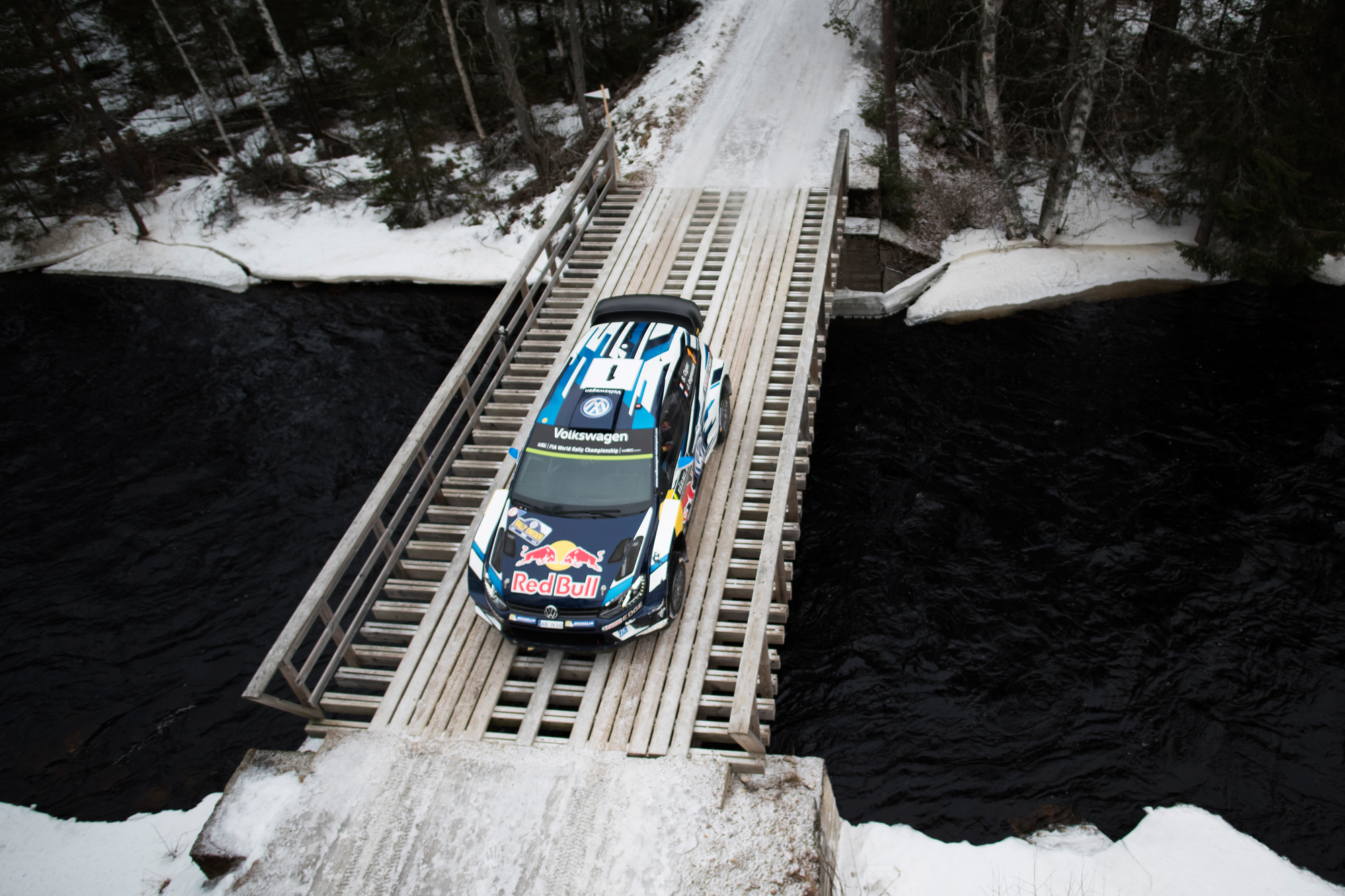 Nikkon D810a, 20mm 2.8 ; 1/4000 sec; f/1.8; ISO 1000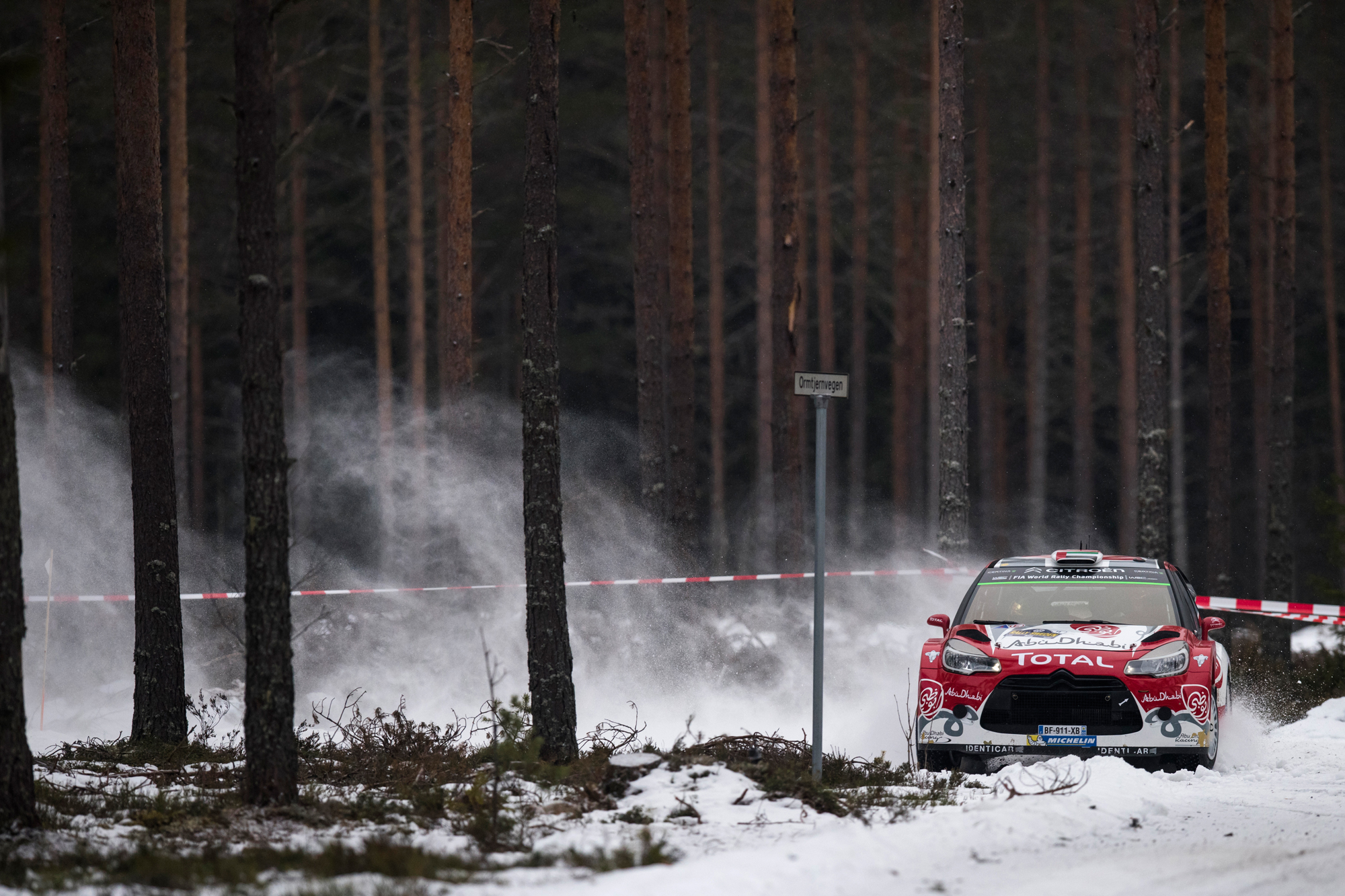 Nikon D810 : 400mm 2.8 @ 1/3200 sec; f/3.5; ISO 1250
During Rally Sweden we also had to make a Christmas card with some Santas on the stage. Since it was not so snowy before the event - and I didn't want to bother the organisers who probably had enough to deal with - I thought that it wasn't going to happen. At Colin`s Crest one client approached me and asked how the Santa thing was going? I told him that I hadn't arranged to meet any Santas, so he went into the stage and asked if there was anybody dressed like a Santa. He returned and said that he had found four Santas. I thought it was a joke... but it was not...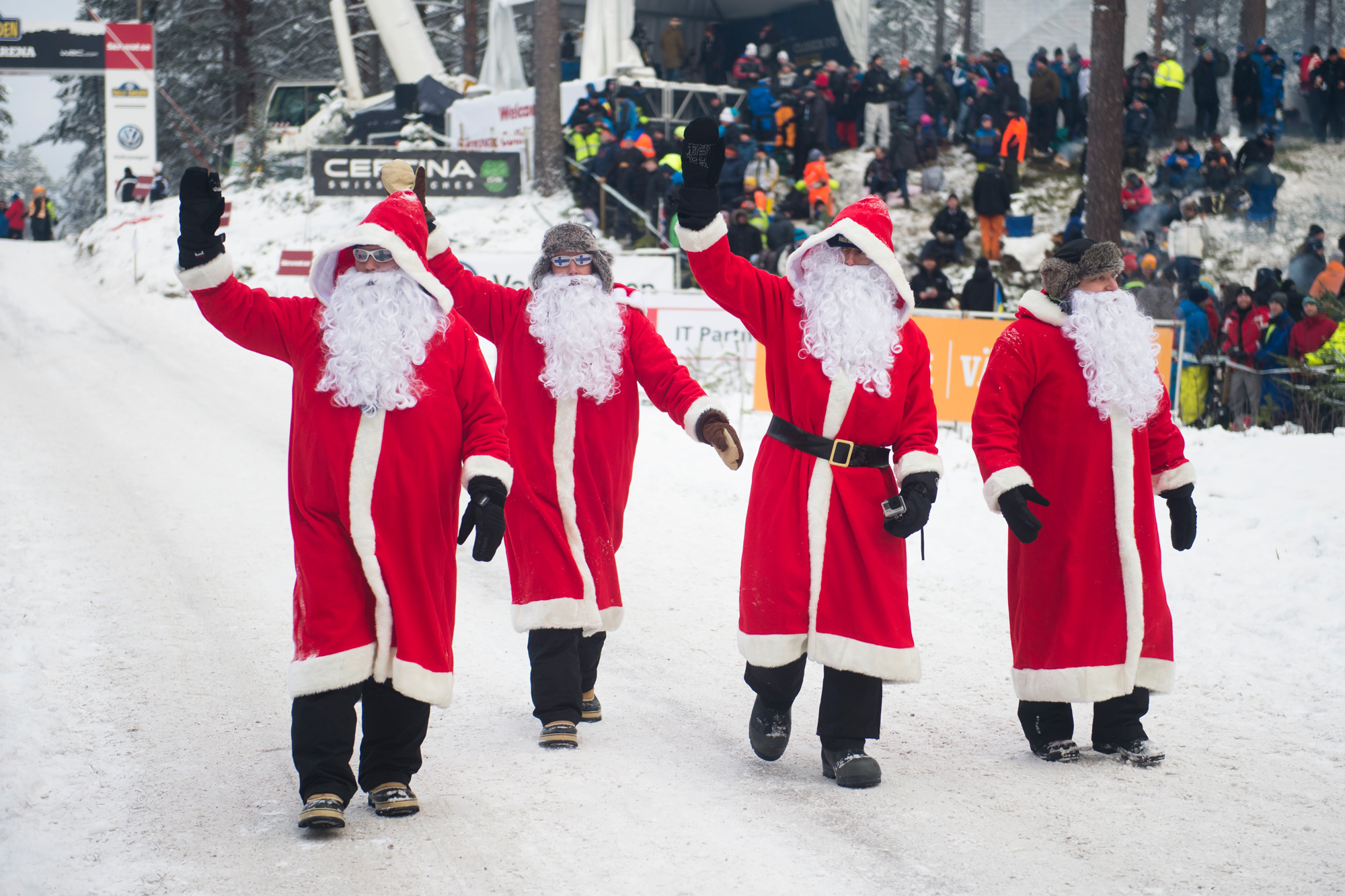 Other than that, Colin`s Crest was a must for me. I shot the same angles and jumps as last year, but this year I did it without flash and tried opened apartures to great some depth of field.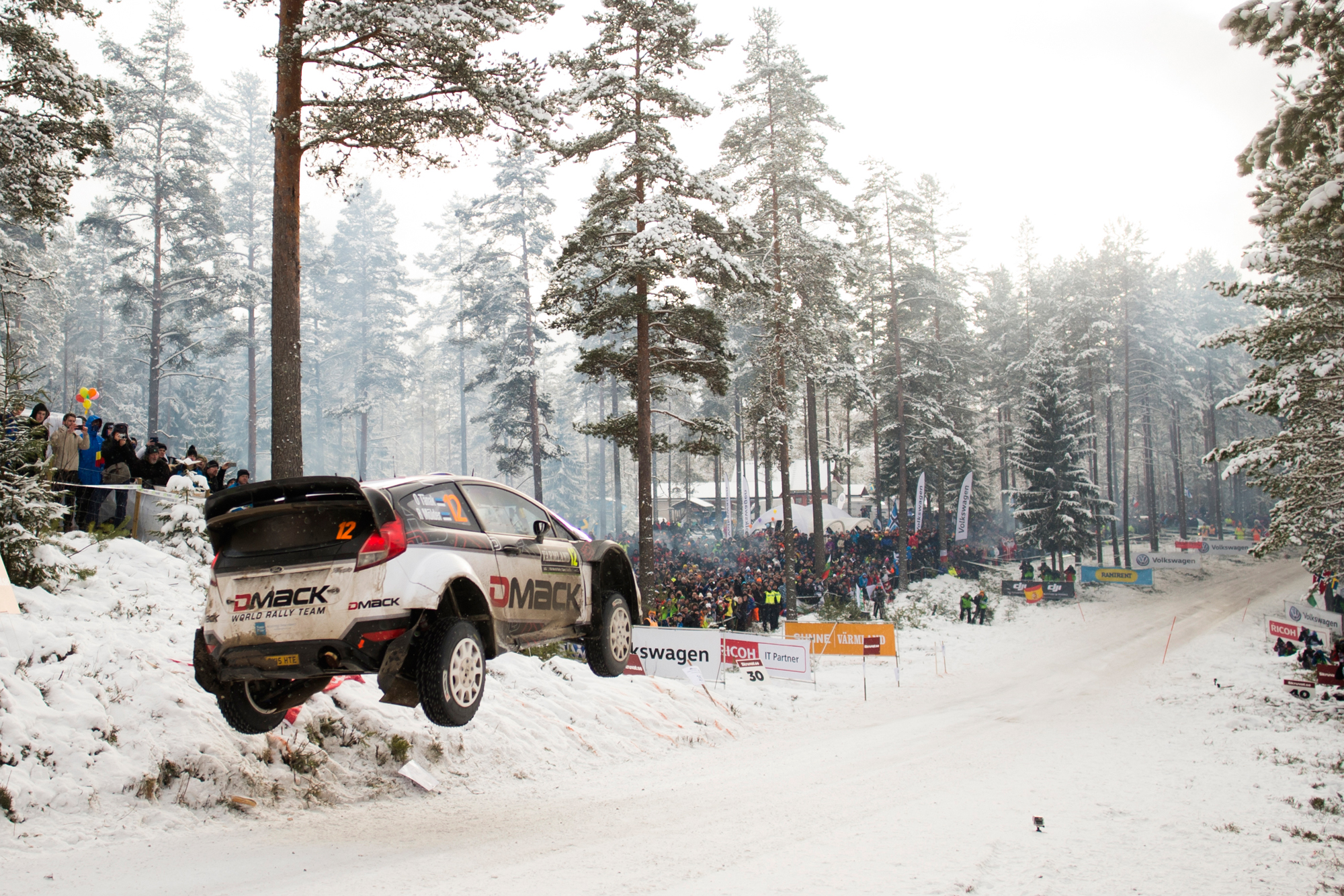 Nikon D4 / 20mm / 1/5000 sec; f/1.8; ISO 500
My favourite location was a morning hairpin in the middle of the forest as it gave me an opportunity to work with light.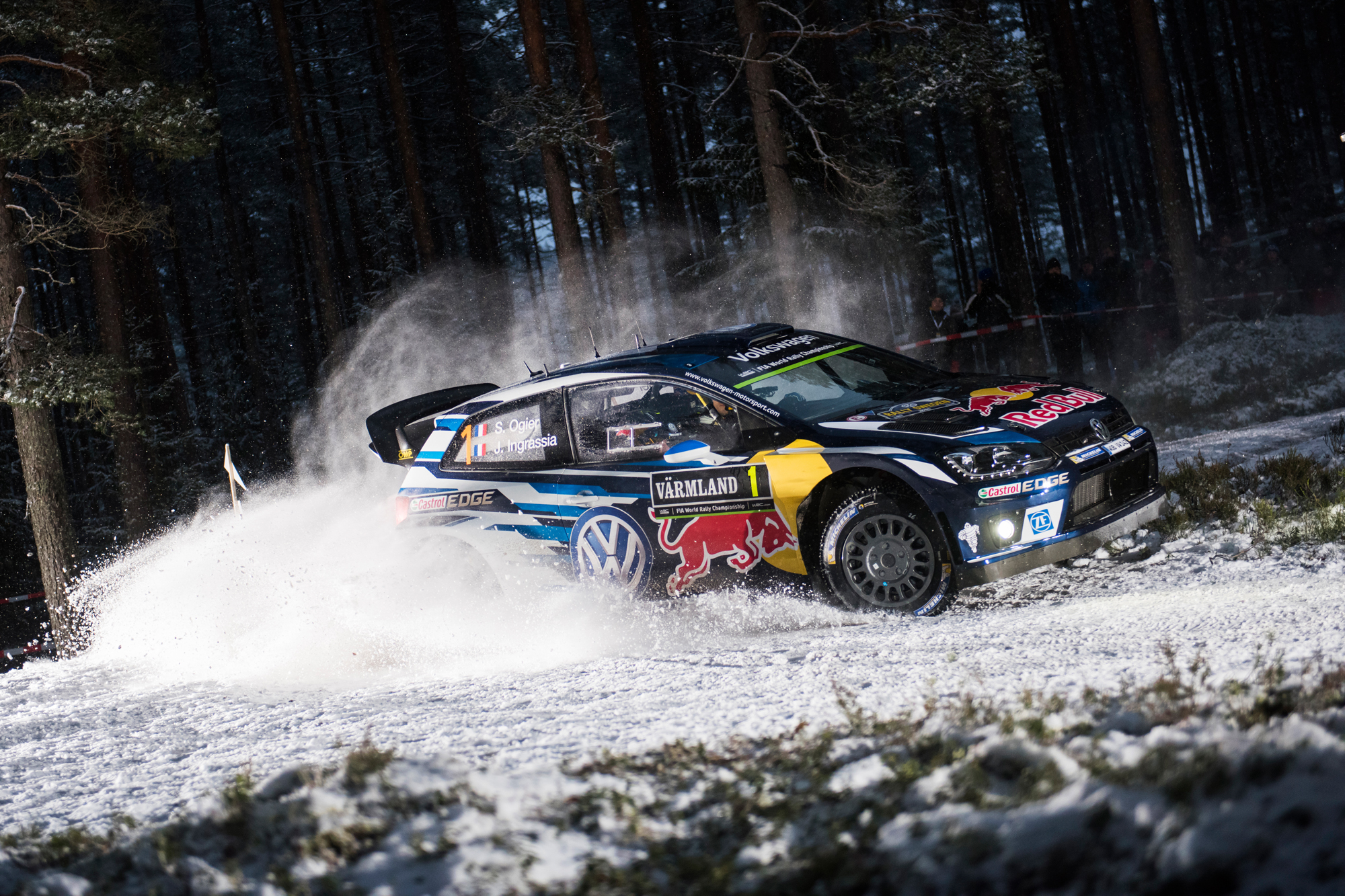 Nikon D810 , Nikkor 24-70 : 1/2500 sec; f/2.8; ISO 1250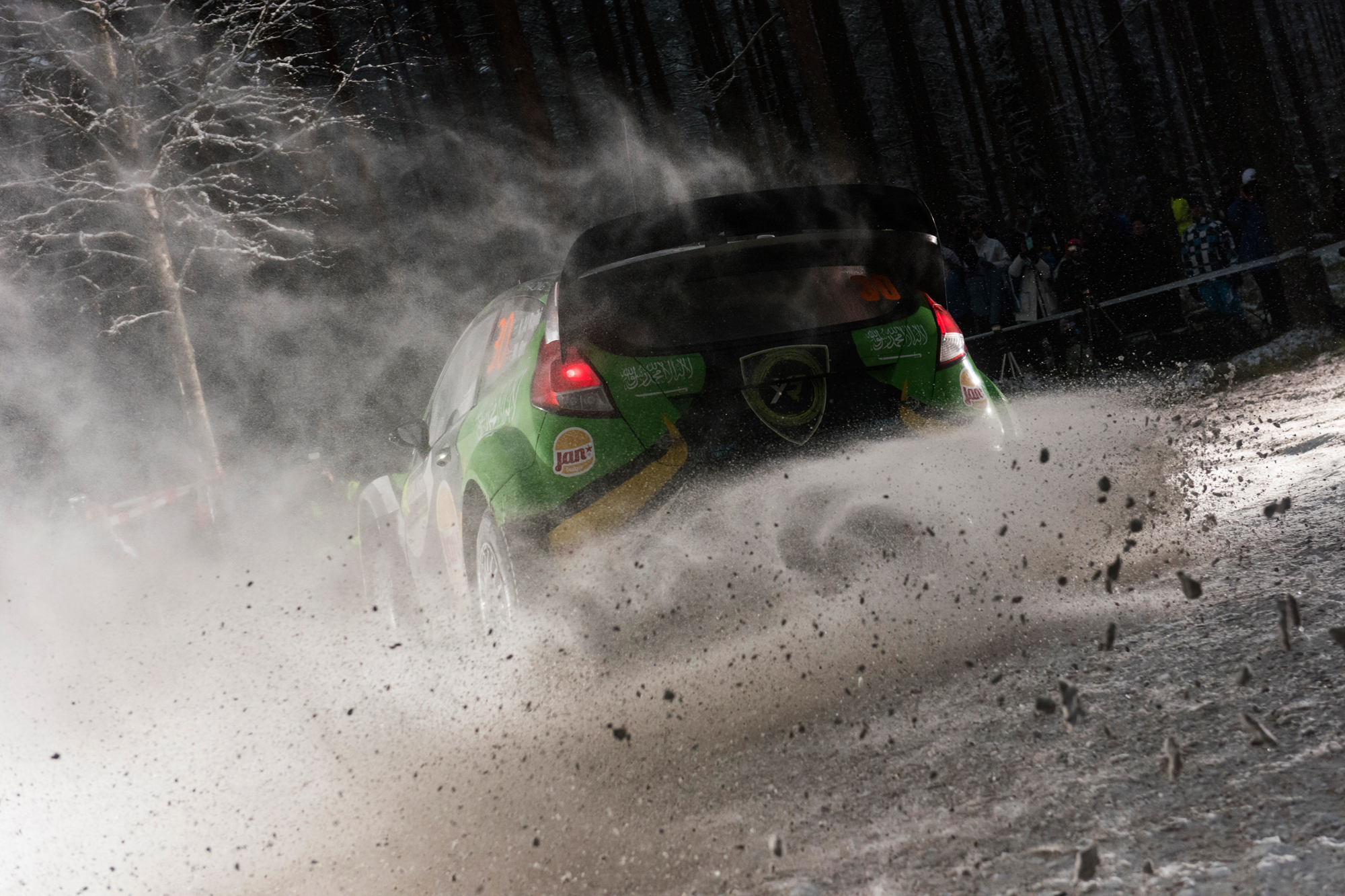 Nikon D800 , Nikkor 24-70 2.8 , 1/2000 sec; f/5.6; ISO 1600