Shooting with Thomas and Johannes
I received a scan from a German Triathlon magazine which included some of my shots from the Red-Bull Transsiberian extreme 9000km bicycle race from Moscow to Vladivostok. I had a chance to cover it half distance.
During the preparation days I wanted to make a few portraits which reflected the upcoming race. As it was trough Russia, I thought that something with a map of Russia would do the job and searched a nearby bookshop to buy one.
First I made some easy shots - just with the guys looking at the map.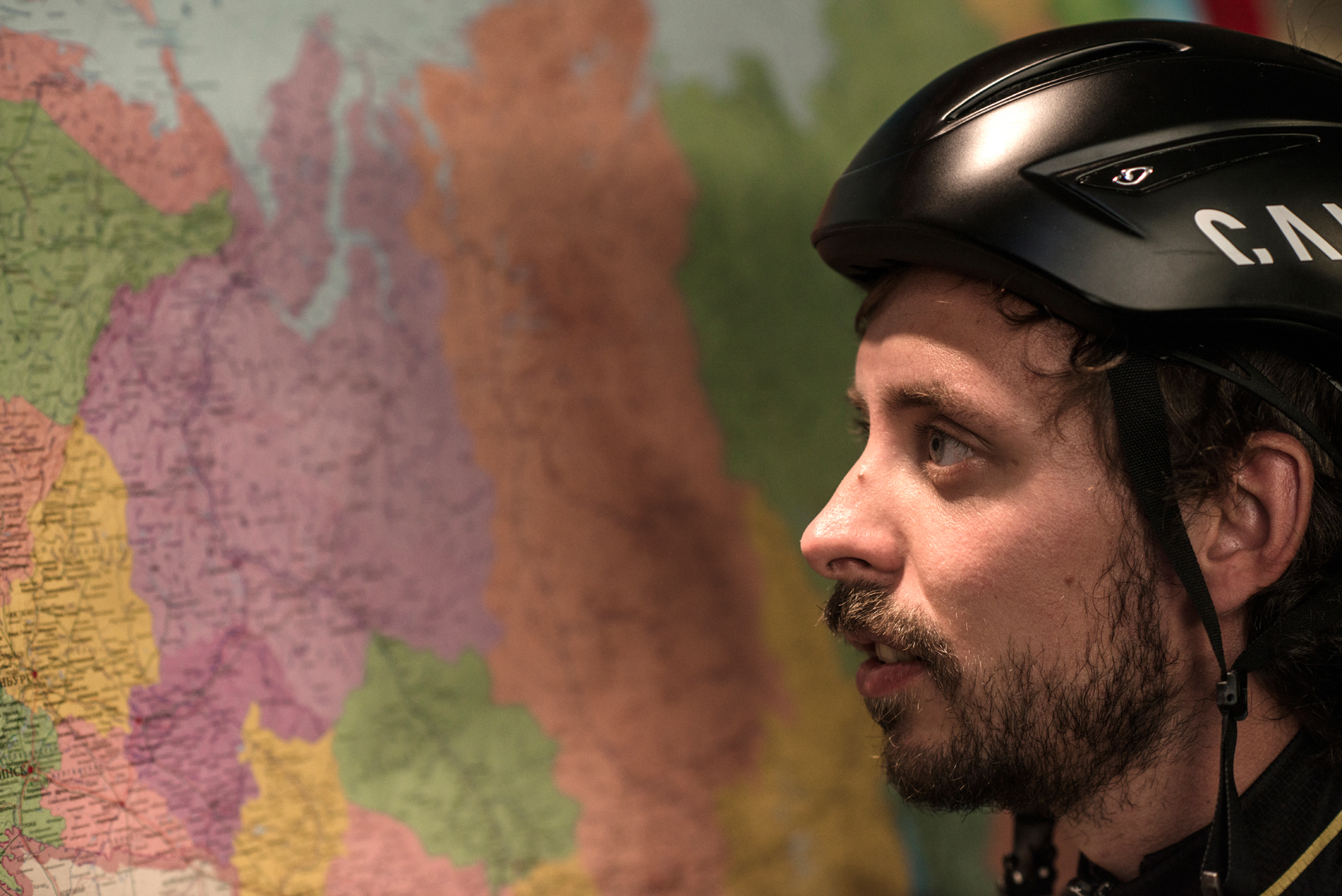 Nikon D800, 85.0 mm f/1.4 - 1/800 sec; f/3.5; ISO 320
Later, I wanted to take the idea a bit further. After a quick brainstorm, I decided to shoot the athletes trough the reflection of the map. My first try was with Russian athlete Ivan Kovalev.
I attached the map to the hotel window with ducktape and shot a few pictures trough the reflection. As it was double sided glass there were two different reflections. Despite having an unsharp reflection, the shot worked really well - a hazy reflection contrasting with the sharp map.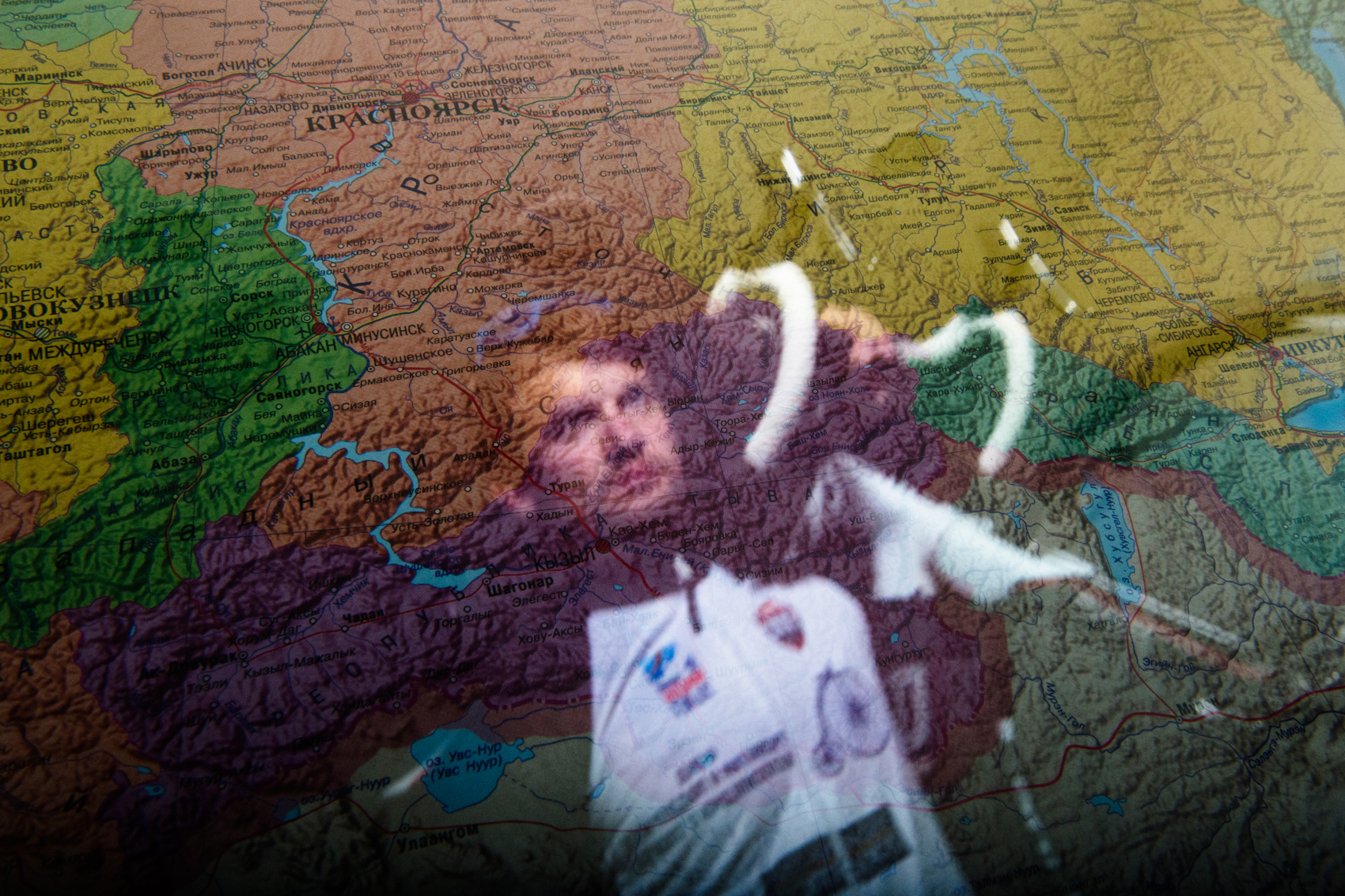 Nikon D800 - 24.0-70.0 mm f/2.8 - 1/250 sec; f/18; ISO 1000
One Elinchrom Ranger Quadra
On the next day I went to the shop to buy a simple picture frame. I framed the darker section of the map and organised another shoot with German cyclists Thomas John and Johannes Rosenberger - shooting, again, through the reflection of the glass.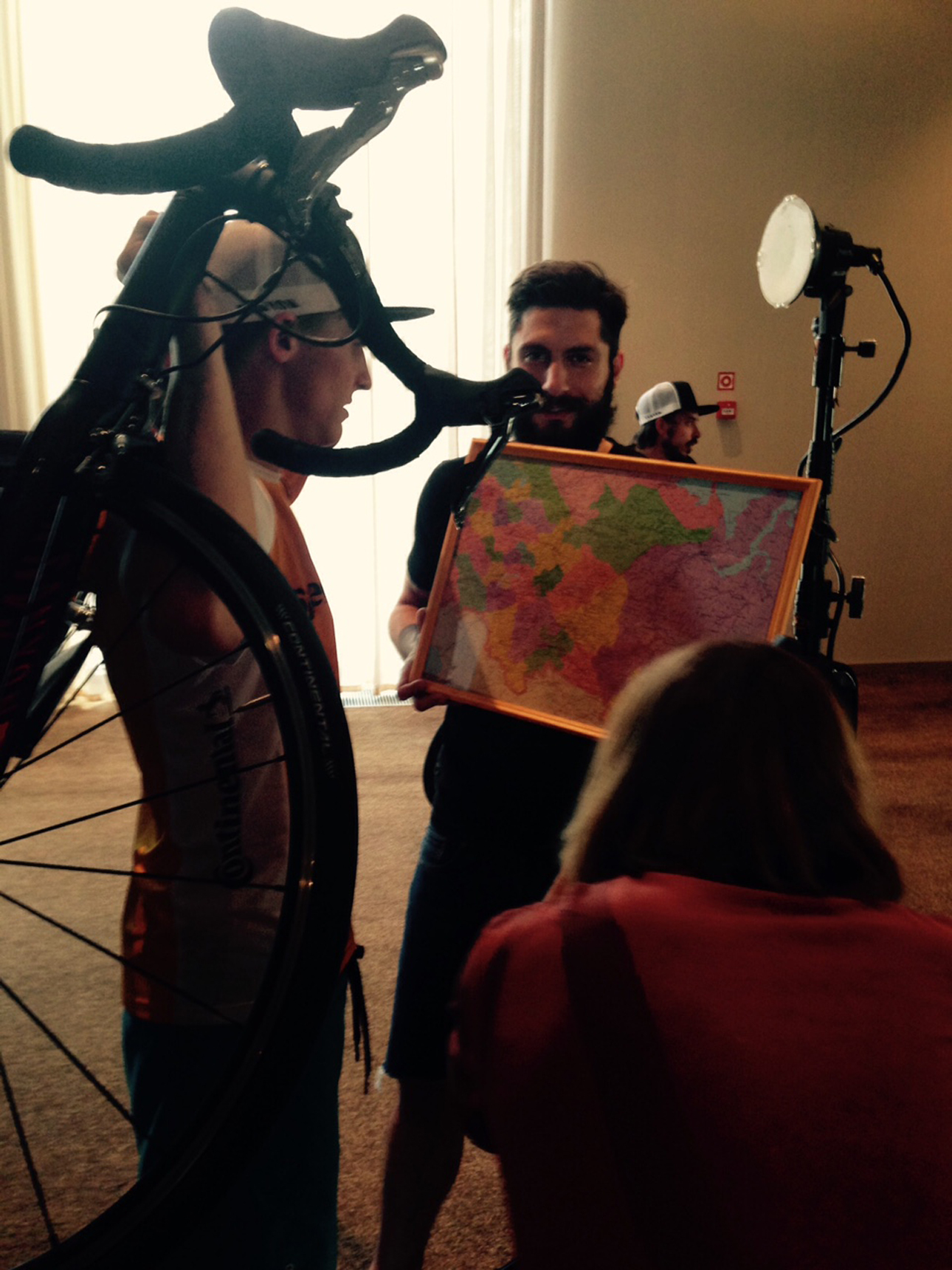 Picture: Annika Mewes
A few months after the shoot, I was glad to see the picture printed on a double spread in the German triathlon magazine.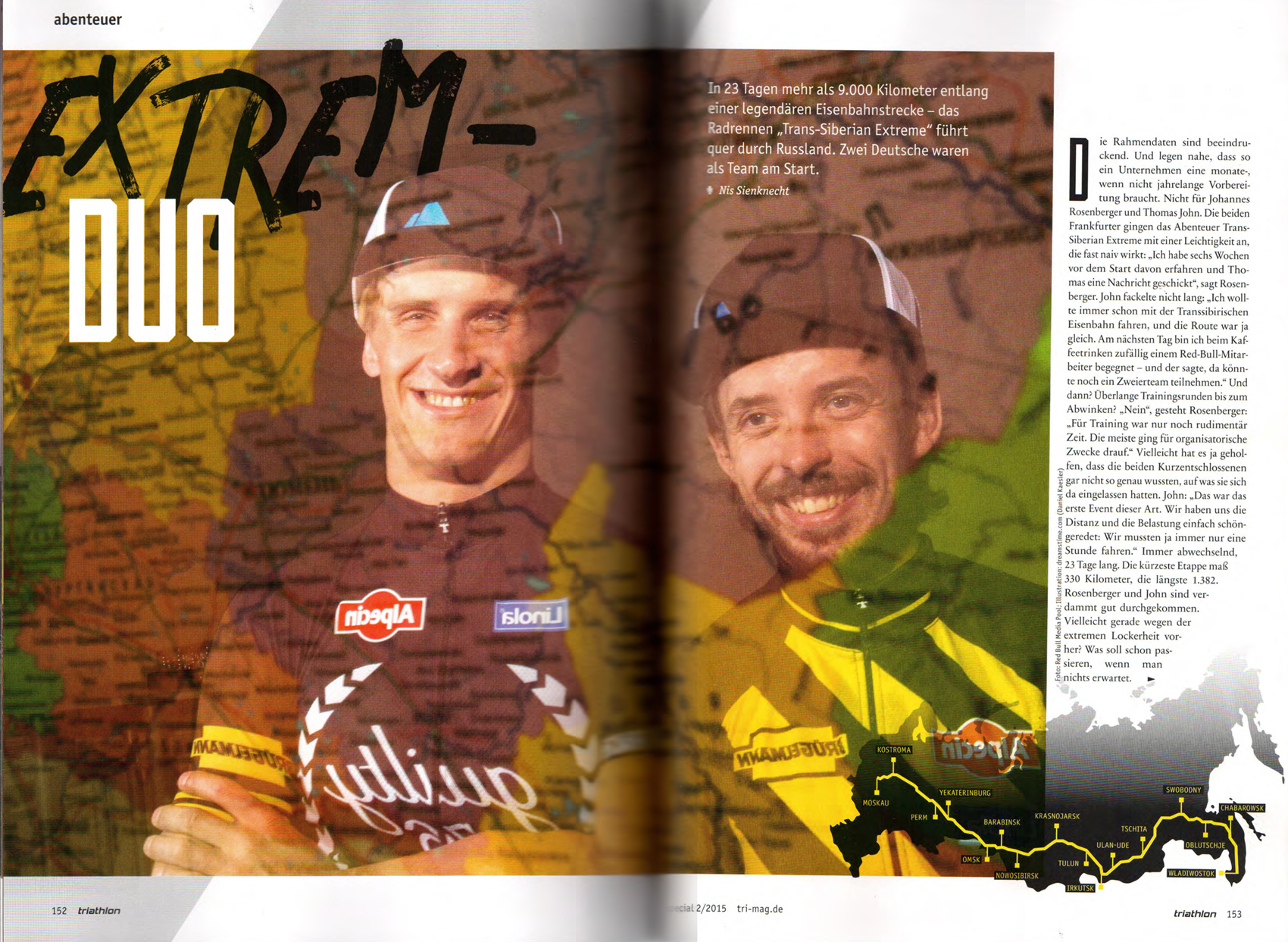 Nikon D800- 24.0-70.0 mm f/2.8 - 1/200 sec; f/22; ISO 500


One Elinchrom Ranger Quadra and Nikon Speedlight