Jules Denel In South Africa
Windsurfing trip in South Africa.

At the beginning of 2014 I had an awesome trip to south Africa for various windsurfing and kitesurfing projects. The most interesting occurred on a day with Jules Denel - professional windsurfer from France who is not afraid of anything! Definitely not of going out against massive waves without the wind!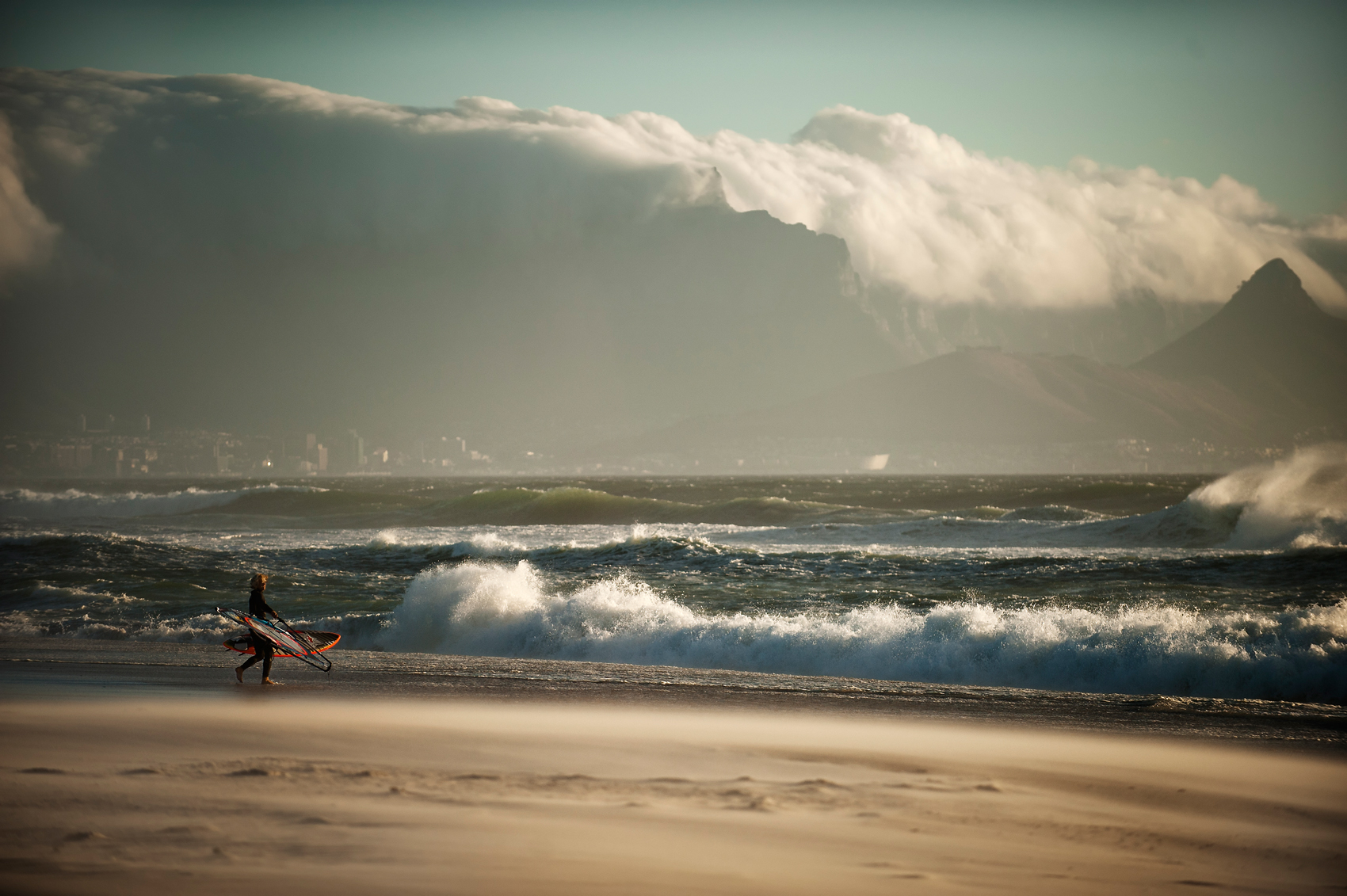 Nikon D4, Nikkor 70.0-200.0 mm f/2.8 - 1/8000 sec; f/2,8; ISO 200
We visited lots of different locations but the most remarkable was the one where we stayed for the sunset. Big waves, nice light, but unfortunately almost no wind. Despite that, Jules still went on the water. Totally out of the blue he managed to get some wind to charge the waves - making nice cut backs and backflips against the sun.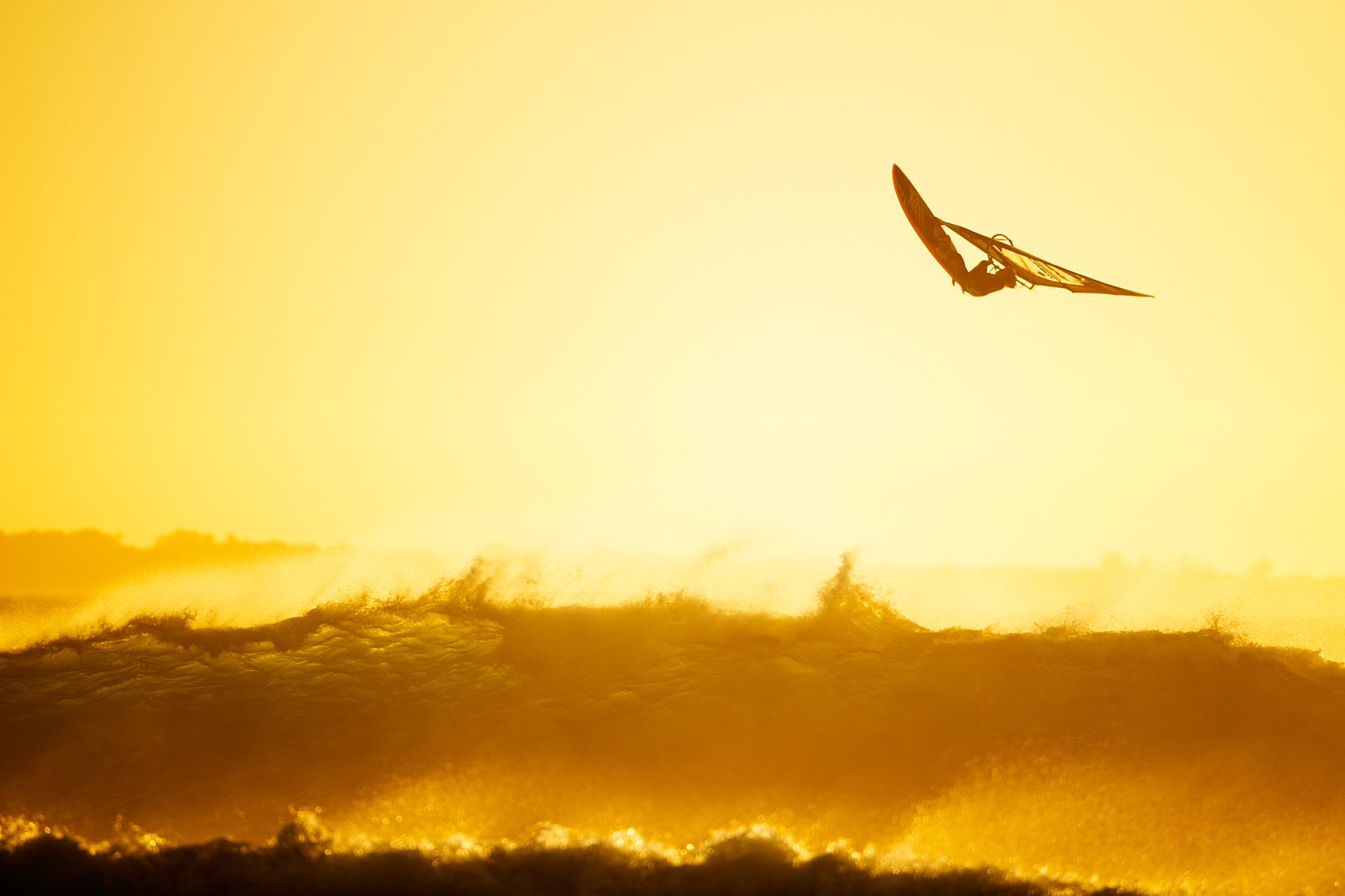 Nikon D4, Nikkor 400.0 mm f/2.8 - 1/8000 sec; f/2,8; ISO 200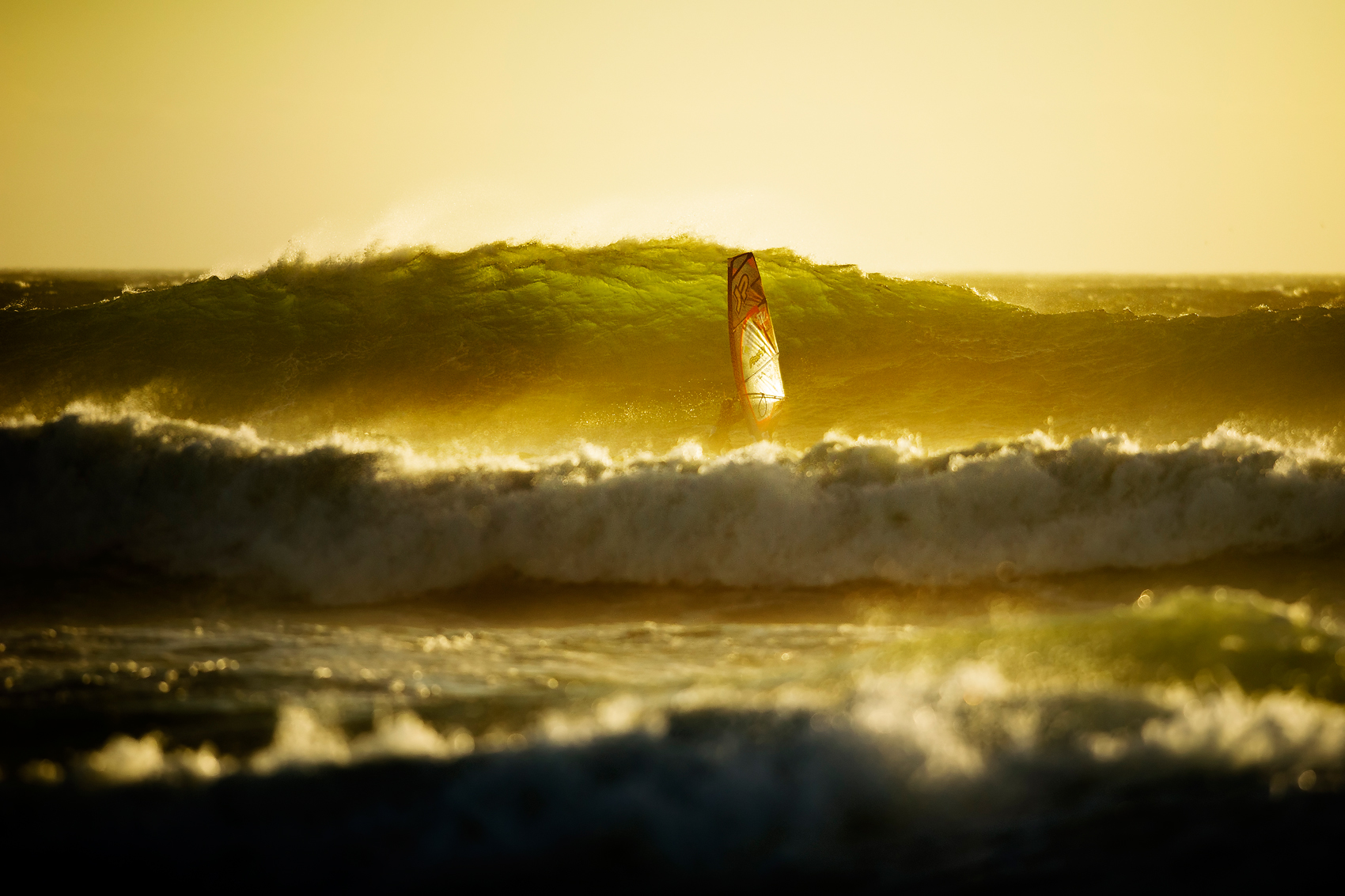 Nikon D4, Nikkor 400.0 mm f/2.8 - 1/8000 sec; f/3,5; ISO 500
In the end, one of the beasts fell on him and broke his gear. There was a heavy current and he swam out to sea for about 20-30 minutes thinking about whether or not to leave his gear due to the threat of sharks in the dropping sun. When he finally arrived back to the beach he sat down, really tired, and smiled saying that it was a great session!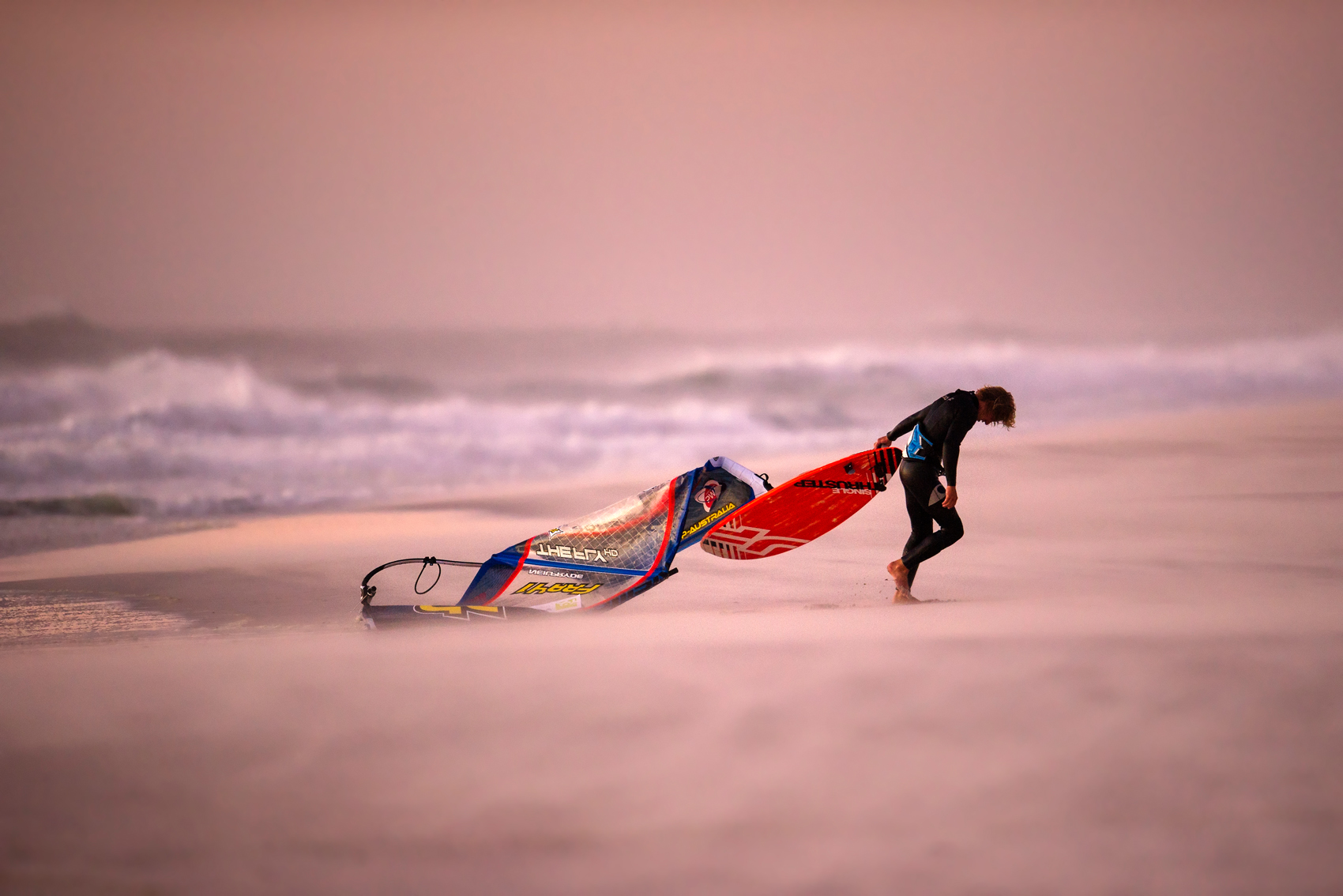 Nikon D4, Nikkor 400.0 mm f/2.8 - 1/640 sec; f/2,8; ISO 1000