Kayako
About year and a half ago after the shoot in Istanbul I was asked if I would like to hang around with some of the best freerunners in the world at some abandoned Turkish "Ghost town" and shoot some photos while they were filming a video. I was more than happy about that proposal.
The town itself was called Kayakö, around 500 abandoned houses on the mountain side. On 1900 there were around 2000 inhabitants but during the Crecko-Turkish war Kayakö was compleatly left by. Today the only ones there are the goates. Ruins of the houses are shaped by the nature creating interesting scenery for photographers and video guys.

At first I thought this is literally "Disneyland" for me. But it was not so easy. Most of the houses of clay and stone were in such a terrible conditions that climbing them and doing backflips from one to another was too dangerous for freerunners. Also the light was too-too bright do create some depth into the pictures. After searching spots and waiting for nice evening light I managed to capture some interesting shots.
Pavel Petkuns searching for spot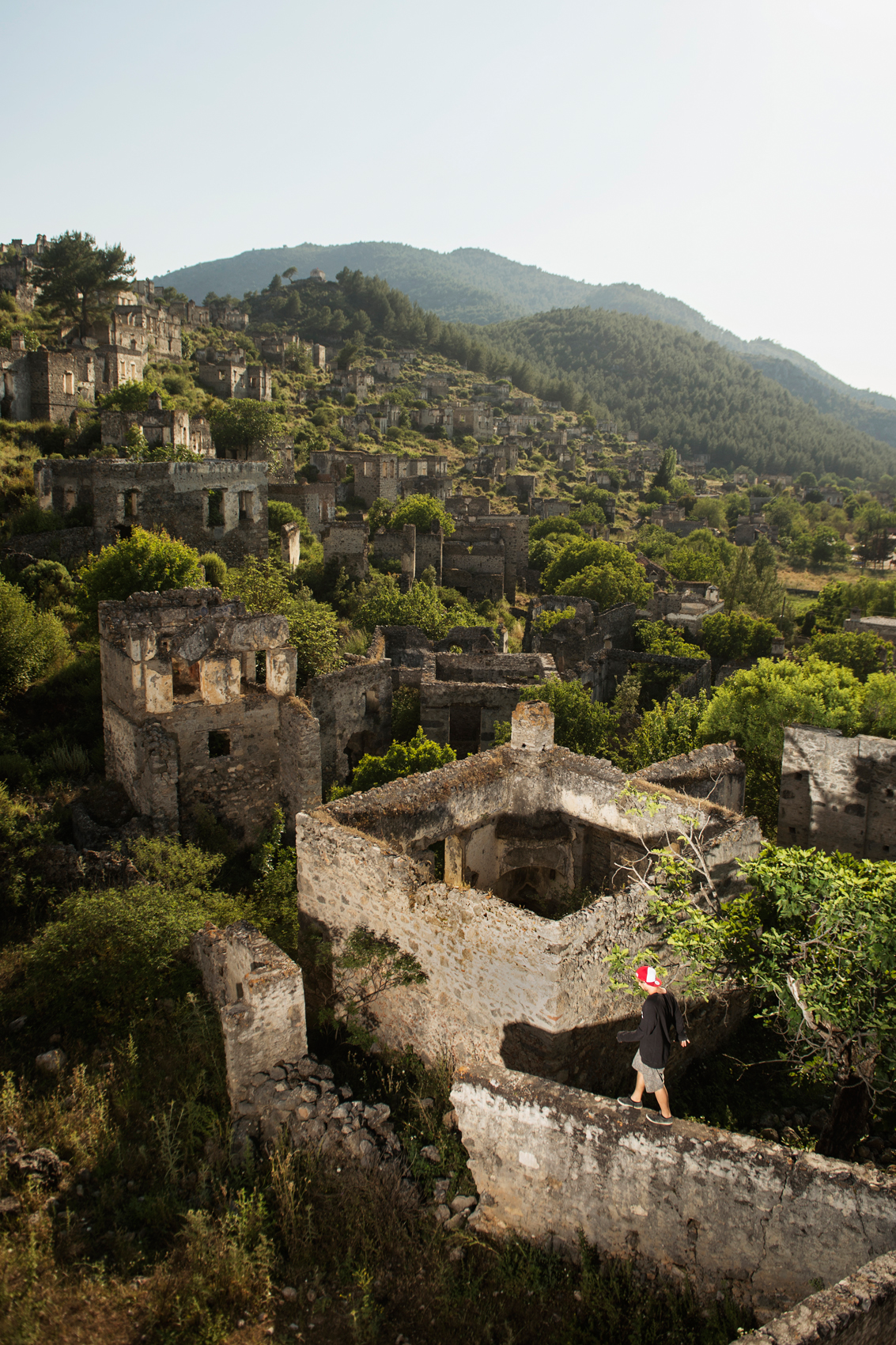 Nikon D4 ; Nikkor 24-701/1600 sec; f/4,0; ISO 160One Elinchrome Ranger RX from left side
Jason Paul doing backflip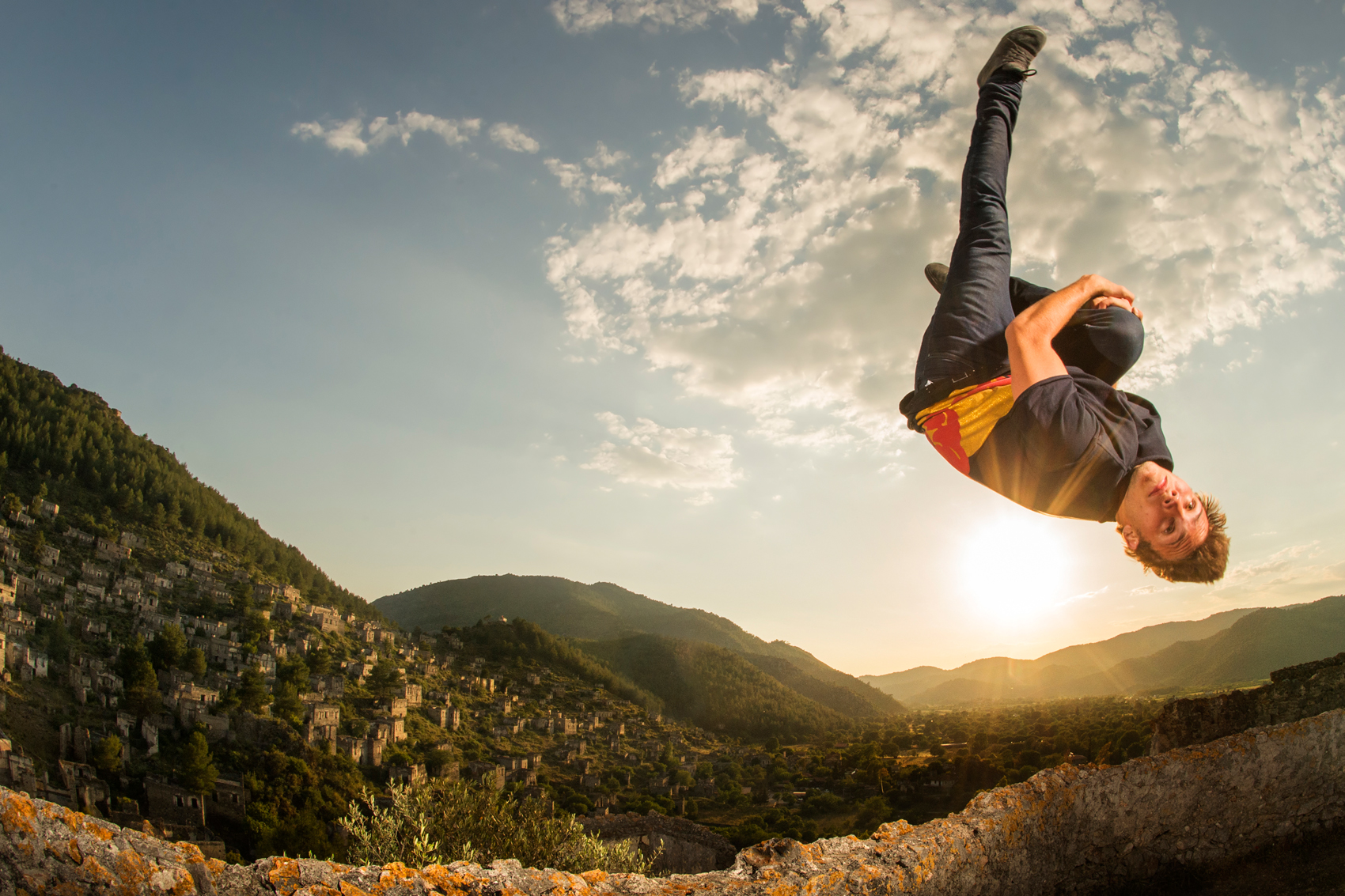 Nikon D4; Nikkor 16mm fisheye - 1/1600 sec; f/14; ISO 1600
One Elinchrom ranger RX with CTO gel from the right. Aparture was closed to get the sun "star looking"
Pasha Petkuns sideflip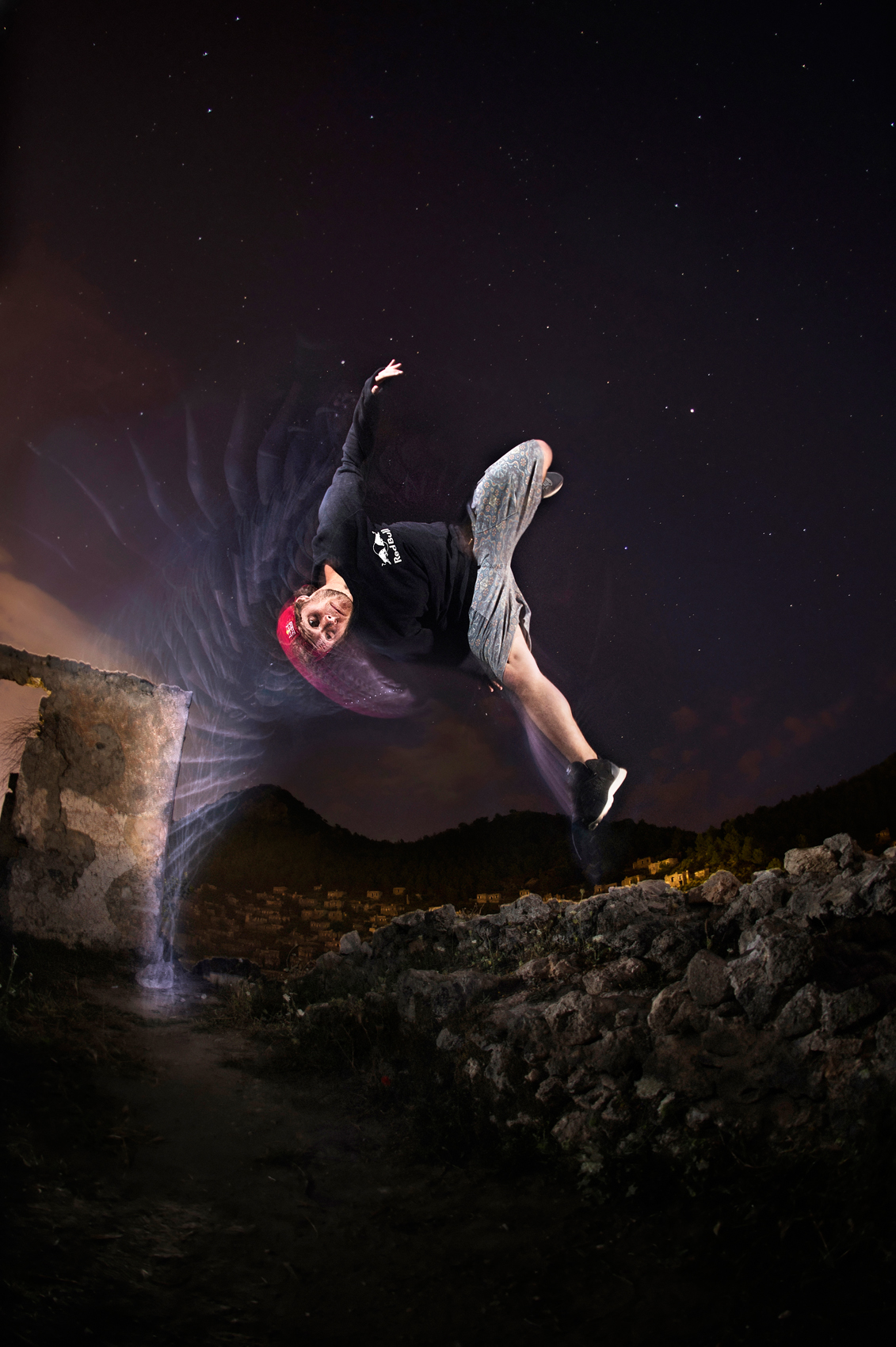 Nikon D4; Nikkor f16 fisheye - 0,6 sec; f/5,0; ISO 320
Shot with two speedlights in front and one strobe on background with long exposure and tripod. Took some time to get it right but as there was complete darkness it was quite easy. For Pasha it was quite difficult as he was constantly blinded by the strobe during the performance.